Katharine Fletcher, Artist
Katharine is a fanciful dreamer. Her art depicts magical places and the endangered ones: from grizzlies & spotted turtles, to faeries, unicorns, dragons and other ancient beings who walk beside us, if we have eyes to see.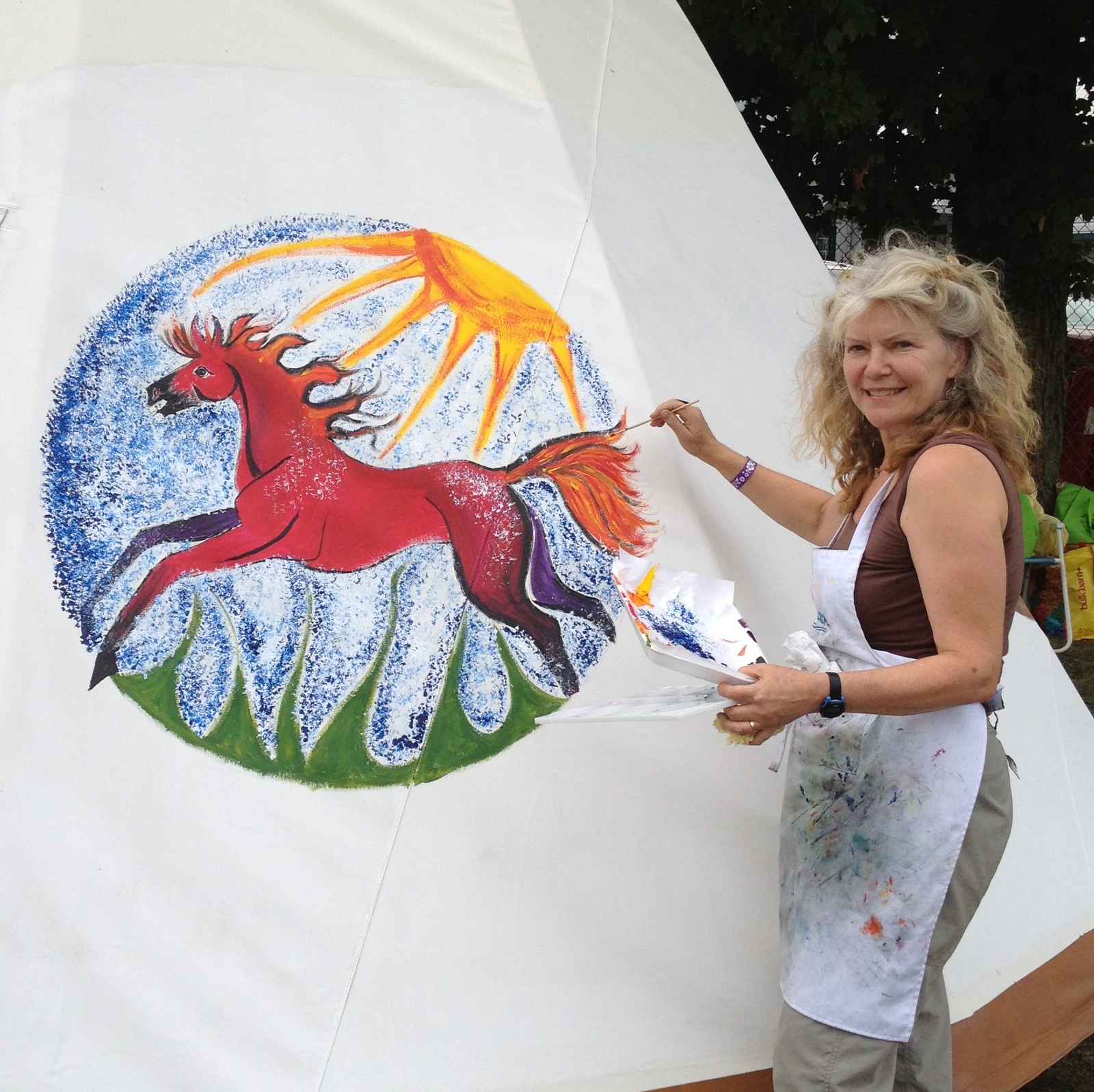 Katharine painting one of her Spirit Horses on a tipi.
View my art in these exhibitions:
---
Katharine's other work
I am an author, freelance writer and columnist. Browse these links to learn more about some of my non-art activities. For many years, my specialties have been related to ecotourism, environment, nature and gardening.
My "Our Environment" columns are published in three West Québec English-language newspapers. This example was published in The Pontiac Journal, November 2, 2022.
Interview me
If you need an acknowledged expert on Ottawa and the National Capital Region's human and natural history, with television and radio experience, contact me.
Can't find something you expected here? If you are looking for a specific piece of art, a published article, or photographs associated with one of my articles, please email me for the link. I don't maintain links to client content or to some published articles from this page.
---
Updated 2022-11-02